Our relaxation area located on the hotel's ground floor is accessible to guests staying in the hotel and chalets for:
-3€ per person for an hour until October 15th;
-5€ per person for an hour from November 15th.
Free access for children under 5 years old.
This area is dedicated to your well-being and relaxation.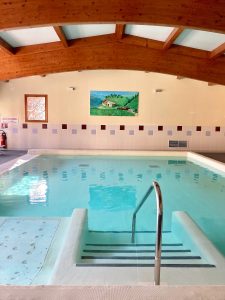 It includes :
a heated indoor pool

bubbling beds

bubblings seats

massaging cannons

hammam with aromatherapy and light therapy
No bathrobe available – additional towel 1.50€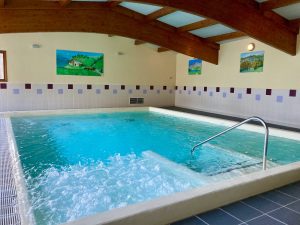 To pamper yourself, book a massage with one of our partners:

Flore Sirmiand, a massage therapist who graduated from the Chinese Medecine Institute of Toulouse, offers Sip Sen oil and Thai massages using pressure points and stretching to relax tense muscles. Flore also uses cupping therapy which helps draining and blood flow.
  +33.7.83.60.62.25  – flore.sirmiand@gmail.com
Lydia Perrigueux, owner of Instant Massages, discovered massage therapy in Savoie and educated herself on the job learning various techniques: Ayurvedic, swedish and hot stones massages. Lydia's experience was enriched throughout the years particularly during her trips to Asia where she also learned Thai massage.
+33.6.83.15.07.62 / instant-massages@gmail.com / www.instant-massages.com
+33.6.19. 54. 46.36